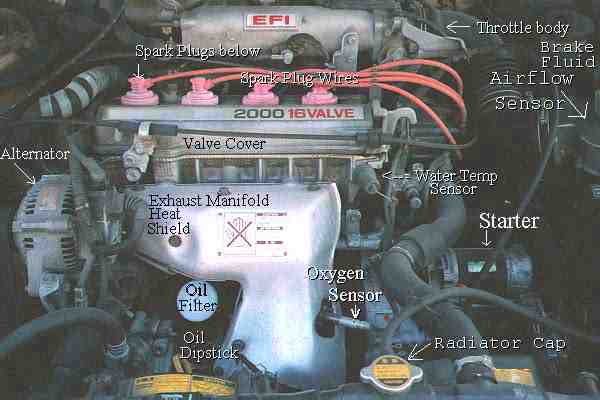 Typical 4 Cylinder Engine (click on engine to start)
Note the easy to access layout of this engine, an example of a good design. The oil filter, starter, Oxygen (O2) sensor are located on the front side of the engine. Some notes:
The EFI on the back stands for Electronic Fuel Injection.
Air enters from the air cleaner on the far right (not visible) through the large black accordion tube, and through the throttle body into the engine. Sensors measure the air flow, and throttle pedal position, and a number of other factors, and control the amount of fuel delivered to the engine through the fuel injectors.
Return to AutoTips home page Return to the AutoTips underhood page.